Women's Self-Love Weekend Retreat (19 - 21 August 2022)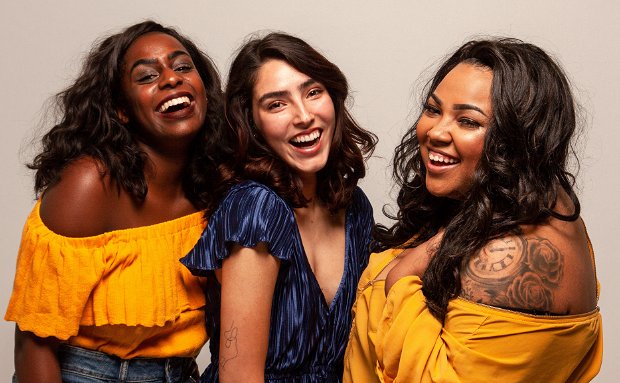 The Women's Self-Love Retreat consists of: cacao ceremony, restorative yoga, self-love workshop, qi-gong, meditations, massage, delicious food, accommodation, hiking trail, jacuzzi sessions & more!
What's included?
D,B&B for 2 nights
Lunch for Saturday
Friday night: 90 minute Cacao ceremony by candle light (restorative yoga, breath work, "positive affirmations" meditation accompanied by the healing sounds of crystal quartz bowls)
Saturday or Sunday: Self-Love Workshop by Dr Naz, Heinri & Laetitia.
Sunday morning: Easy flow qi-gong and "letting-go" meditation accompanied by the healing sounds of shamanic drumming. 
Spa time: 25 minute back and neck Aromatherapy massage
Gift: Eye Pillow
Also included:
Use of Swimming Pool and Jacuzzi
Relaxation Garden (picnic spots & labyrinth)
1.6km Mountain Hiking Trail
Refreshments at the Restaurant (Coffee, Teas & Water)
What to bring: 
Comfortable loose clothing
Swimming clothes for the pool and Jacuzzi
Beach Towel
Hiking Boots for the mountain climb
Itinerary: 
Day 1 - Friday: 
14:00 Accommodation Check-in
14:00 - 17:00 Free time to enjoy the spa facilities, explore the 1.6km mountain trail, labyrinth and garden gazebos.
18:00 - 19:15 Dinner (Main Meal & Dessert)
19:30 - 21:00 Cacao Ceremony by Candle Light. This session includes: restorative yoga, breathwork, positive affirmations meditations accompanied by the healing sounds of quartz crystal bowls.
Day 2 - Saturday: 
07:30 - 08:15 Breakfast
Self-Love Workshop itinerary:
(you can choose to attend the workshop on Saturday or Sunday)
08:15 – 08:30 Meet & Greet
Introduction of workshop with goals, outcomes and expectations.
08:30 – 09:00 Setting a positive intention with Laetitia
Body, Mind and Breath Centering.
Yogic Breathing.
Positive affirmations for self-love.
Learn how to use a Japamala necklace and to chant a Sanskrit mantra that attracts abundance of wealth, beauty and fertility.
Fun activity: "Unfolding each other's wings"
09:00 – 10:00 Exploring self-definitions of self-love Dr Naz & Heinri
10:00 – 10:15 Tea Time & Savoury Snacks
10:15 – 11:30 Connect with your energy and invite in positivity with Laetitia
Recognise if your energy is in need of more yin or yang elements by means of Jigam (tapping exercise) and
Kapalbhati (Shining Skull) breathwork.
Inviting in positivity:
Aura / Space Cleansing and Self-healing tools will be demonstrated & practised.
- Shakers
- Smudging and Incense
- Sprays
- Sound Healing Tools such as Tibetan Bowls
- Breathwork & Visualisation for protection
- Exercise to release self-critism
11:30 – 12:30 Obstacles to self love by Dr Naz & Heinri
12:30 – 13:30 Lunch
13:00– 14:00  Developing & Sustaining self-love by Dr Naz & Heinri
14:00 – 15:00 Loving Kindness Meditation in the Garden Studio by Laetita, Dr Naz & Heinri
Enjoy a 30 minute Loving Kindness Meditation (Yoga Nidra) combined with the healing sounds of Tibetan Bowls.
Pebble activity
Final Thoughts
Closure
15:00 – 17:00 Tea Time & Sweet Snacks
Free time to enjoy the spa facilities, explore the 1.6km mountain trail, labyrinth and garden gazebos.
Products such as Japamala necklaces, sprays and body products will be available for purchase.
Receive a free energy diagnosis to determine which areas in your physical body and emotional body need love. How to heal those areas via chanting, colour vibration & yoga exercises will be briefly explained.
18:00 - 20:00 Dinner (Main Meal & Dessert)
About your facilitators: 
Dr Chanaz ("Naz" - the name that she is most commonly known by) is a professional, registered and qualified clinician and therapist.  Her expertise lies within the field of health and wellness where she has specialised in for over 20 years of experience in health and well-being.  She believes in the power of a positive mindset and seizing every opportunity that life presents to us.  Her philosophy like her blood group type is:  Be Positive :-)
Heinri is a skilled and trained nature and game ranger with a wide range of knowledge and expertise in plant and wild life. He is also had exposure in working in animal rehabilitation centres and within the field of tourism for both local and international customers.  Heinri believes that by embracing nature, one embraces life.
Laetitia is a practitioner of Holistic treatments to assist the body and mind for true relaxation, healing & rejuvenation. Laetitia is trained and qualified to provide the following Holistic treatments: Qi-Gong, Sound Therapy, Crystal Healing, Nature Therapy such as "Forest Bathing", Art Therapy, Cacao & Tea Ceremonies. Laetitia is also a 200 Hour Certified Yoga Teacher in Hatha Yoga, Restorative Yoga, Yin Yoga and Yoga Nidra.
Day 3 - Sunday: 
07:30 - 08:45 Qi-Gong practice and "letting-go" meditation with the healing sounds of shamanic drumming.
08:45 - 10:00 Breakfast
10:00 Accommodation Check-out
(optional: you may choose to attend the self-love workshop on Sunday)
10:00 - 17:00 Free time to enjoy the spa facilities, explore the 1.6km mountain trail, labyrinth and garden gazebos.
BOOK THIS PACKAGE

Restorative Yoga is suitable for anyone. It enhances our healing capacity through helping us regulate the stress response and re-balance the nervous system. The focus is not on stretching or strengthening but on releasing. We release tension in the muscles and gently stimulate the organs through long-held poses designed to support and comfort. To achieve comfort a variety of props such as blankets, blocks, bolsters and eye pillows are used.
CHECK-IN (Rooms)
Stay Visitors Check-in: 14:00
Stay Visitors Check-out: 10:00 
MEAL TIMES
Breakfast: 08:00 - 10:00
Lunch: 12:00 - 14:00
Dinner: 18:00 - 20:30
SPA HOURS
Time Slots are available from 08:00 - 17:00.
When making a booking, you'll be prompted to let us know on which day you'd like to enjoy the treatments.
HIKING TRAIL
Accessible from 07:00 - 17:00
1.6 km Mountain Trail
Takes approximately 60 min to complete
Rates
Weekend Rate
R3999.00
Per Person Sharing
R4999.00
Per Person Single