Beginner's Yoga, Meditation & Spa Weekend Retreat
Beginner Yoga, Spa & Meditation Weekend Retreat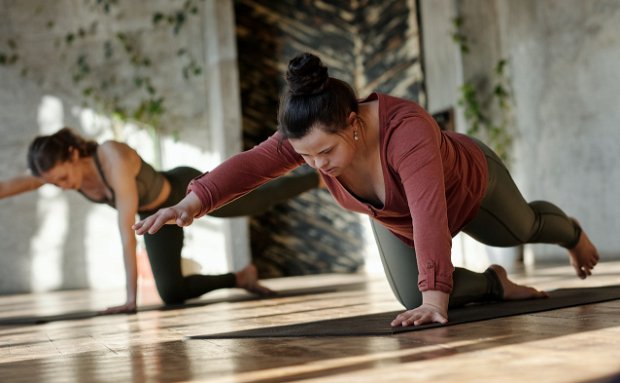 Get a taste of 3 different Yoga Styles during this Beginner's Yoga Retreat. Each session also includes Yoga Nidra. Yoga Nidra or Yogic Sleep is a voice guided meditation that will guide you to a state of consciousness between wakefulness and sleeping. These meditation sessions are accompanied by sound healing tools such as Tibetan Bowls, Crystal Quartz Bowls and Medicine Drumming.
Upcoming Retreats (Friday - Sunday):
10 - 12 June 2022
22 - 24 July 2022
12 - 14 August 2022
What's included?
D,B&B for 2 nights.
Lunch for Saturday.
55 minute Full Body Massage. Choose between Aromatherapy, Hot Stone, Swedish or a Vanilla-Coconut Massage.
3 x Yoga and Voice Guided Sound Healing Meditation Sessions (1 x Yin Yoga, 1 x Restorative Yoga & 1 x Hatha Yoga)
Gift: Eye Pillow
Complimentary use of: 
Swimming Pool and Jacuzzi
Relaxation Garden (picnic spots & labyrinth)
45 - 60 min Mountain Hiking Trail
Refreshments at the Restaurant (Coffee, Teas & Water)
Weekend Itinerary: 
Day 1 - Friday: 
18:00 - 20:30 Dinner (Main Meal & Dessert)
Day 2 - Saturday: 
07:00 - 08:15 Yin Yoga. Breathwork: Yogic Breath. Yoga Nidra: Loving-Kindness Meditation with Tibetan Bowl Sound Healing.
08:00 - 10:00 Breakfast
12:00 - 14:00 Lunch
16:00 - 17:30 Restorative Yoga. Breathwork: Square Breathing. Yoga Nidra: Positive Affirmations Meditation with Tibetan Bowls & Quartz Crystal Sound Healing.
18:30 - 20:30 Dinner (Main Meal & Dessert)
55 min Full Body Massage; choose Aroma, Hot Stone, Swedish or Vanilla-Coconut. Spa Hours: 08:00 - 17:00.
1.6km Hiking Trail is accessible from 07:00 - 17:00
Day 3 - Sunday: 
07:00 - 08:15 Hatha Yoga. Breathwork: Alternate Nostril Breathing. Yoga Nidra: New Beginnings Meditation with Tibetan Bowls & Medicine Drumming. 
08:00 - 10:00 Breakfast
Each Yoga Program consists of:
5 min Centering
20 - 30 min Yin, Restorative or Hatha Yoga
5 min Breathwork 
30 - 45 min Meditation (visualization)

BOOK THIS PACKAGE
Laetitia is a 200 Hour Certified Yoga Teacher in Hatha Yoga, Restorative Yoga, Yin Yoga and Yoga Nidra. She has also completed the Foundation Course in Sound Therapy from The South African Centre for Sound Therapy. She's a registered member with World Yoga Alliance & SA Yoga Teachers Fellowship.
What is Yin Yoga?
Yin yoga is a slow-paced style of yoga as exercise. Postures are held for longer periods of time than in other styles. Yin yoga targets the deepest tissues of the body, our connective tissues – ligaments, joints, bones, and the deep fascia networks of the body. Energetically, Yin yoga improves the energy flow, enhancing the flow of chi in the organs.
What is Restorative Yoga?
In a Restorative yoga practice, the focus is not on stretching or strengthening but on releasing. We release tension in the muscles and gently stimulate the organs through long-held poses designed to support and comfort. To achieve comfort a variety of props such as blankets, blocks, bolsters and eye pillows may be used. Restorative yoga allows us to relearn the art of relaxation while developing the skills and abilities to self-soothe. It enhances our healing capacity through helping us regulate the stress response and re-balance the nervous system.
What is Hatha Yoga?
The term is derived from the Sanskrit ha, meaning "sun," and tha, meaning "moon," leading to the common interpretation that Hatha practices are designed to unite and balance these two energies. In a Hatha Yoga session we focus on stretching, strengthening and balancing our bodies as well as focusing on our inward and outward breath during each posture. Postures change with every inward and outward breath.
CHECK-IN (Rooms)
Stay Visitors Check-in: 14:00, latest check-in is 19:00.
Stay Visitors Check-out: 10:00
MEAL TIMES
Breakfast: 08:00 - 10:00
Lunch: 12:00 - 14:00
Dinner: 18:00 - 20:30
SPA HOURS
Time Slots are available from 08:00 - 17:00.
When making a booking, you'll be prompted to let us know on which day/s you'd like to enjoy the treatments you've chosen from the list.
HIKING TRAIL
Accessible from 08:00 - 17:00
1.6 km Mountain Trail
Takes approximately 45 - 60 minutes to complete
No children under the age of 12 are allowed.
Please bring with own Swimming Towels.
The Restaurant has a non-alcoholic bar that sells cold drinks, milkshakes and coffees.
NB! We do not allow alcohol on the premises as we are not a liquor licensed establishment. 
Rates
Weekend Rates for 2022
R2999.00
Per Person Sharing
R3999.00
Per Person Single

20 - 22 May 2022
10 - 12 June 2022
22 - 24 July 2022
12 - 14 August 2022